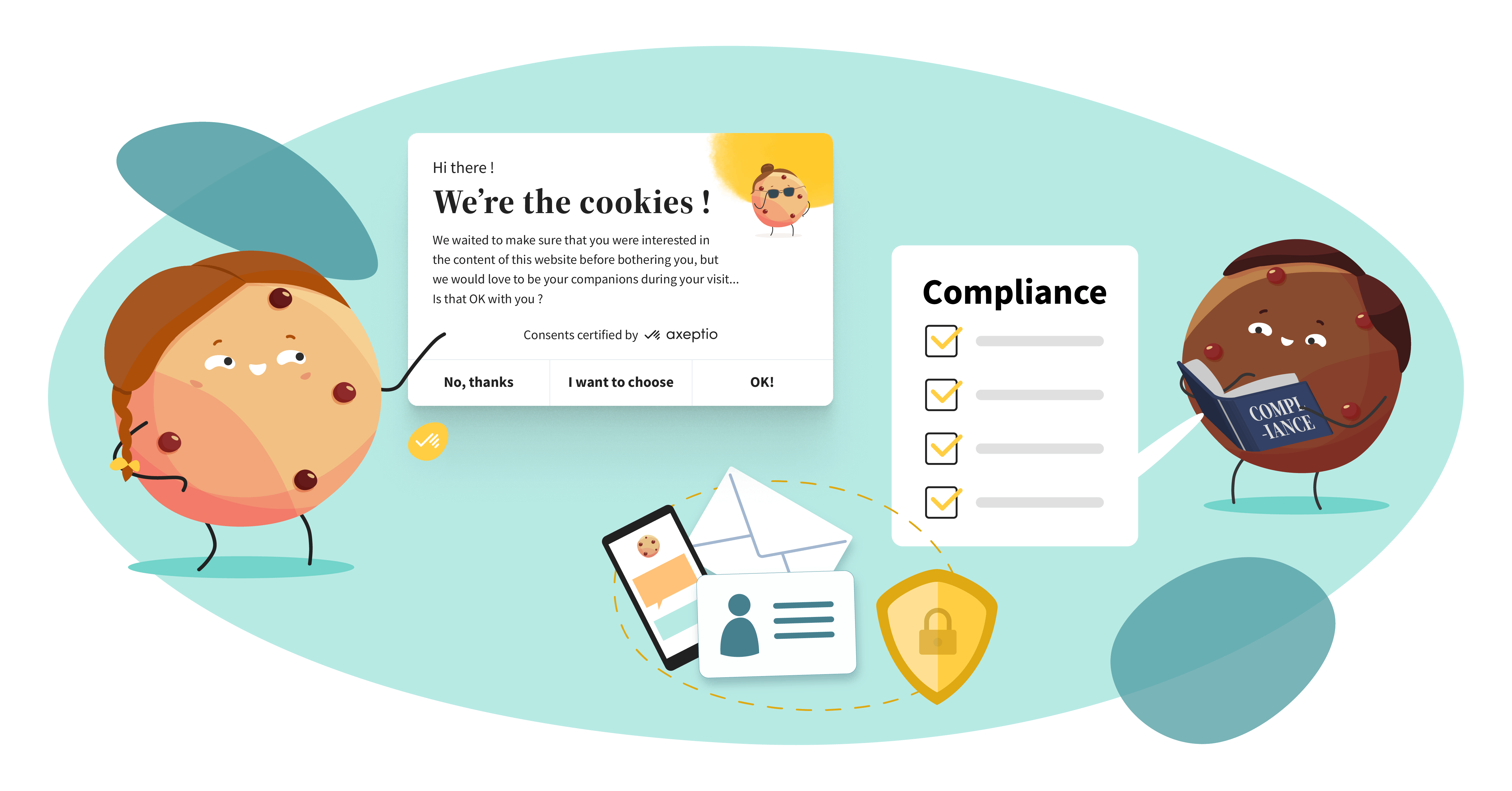 Consent management simplified: how to become compliant, user-friendly & sleek with Axeptio
Implementing a consent manangement platform can seem like an overwhelming project. This blog post explains how Axeptio's features can help simplify the process.


They are armed with clipboards and matching t-shirts of their non-profit organization. 
They spot you from a distance and approach you, asking if you would handover your personal information or make a donation—without even knowing your name.
We've all been accosted in this type of borderline intrusive situation, and it's not a nice feeling.  
It's the same feeling when you visit a website for the first time and a random popup asks you to hand over your personal data and to track your behavior (buy us a drink first, at least?).
If you're a business in today's world, your website is considered to be the face of your brand. Everything you implement on it needs to be carefully thought through from the eyes of your audience—especially how you ask for consent.
When consent management is done right, it can have a monumental effect on your business and brand image. On the flipside, managing user consent is extremely tricky, and we'll explain why.
In this blog post, we'll take you through how a consent management platform like Axeptio can be the simplest, most user friendly, and sleek cookie solution for you.
The challenge with consent management
When the GDPR was introduced in 2018, panic ensued. 
Companies had to now ensure that they first obtained explicit consent before they stored or processed any type of personal information from EU citizens. Businesses scrambled to slap together band aid solutions for obtaining consent.
And the result was not pretty. 
From intrusive cookie pop up banners to 'dark pattern' designs that nudged users to hand over their consent(before they could do anything on your website)—it was only a matter of time before people started suffering the impact of poor consent UX.
This is also known as 'consent fatigue'. This means that your users are becoming too overwhelmed with making decisions about their consent that they default to clicking 'accept all' when your cookie banner pops up, or, they ignore it altogether.
Neither of these are results you should want as a business because while the former may help you obtain good consent acceptance rates, it's not an accurate indicator of your website's performance.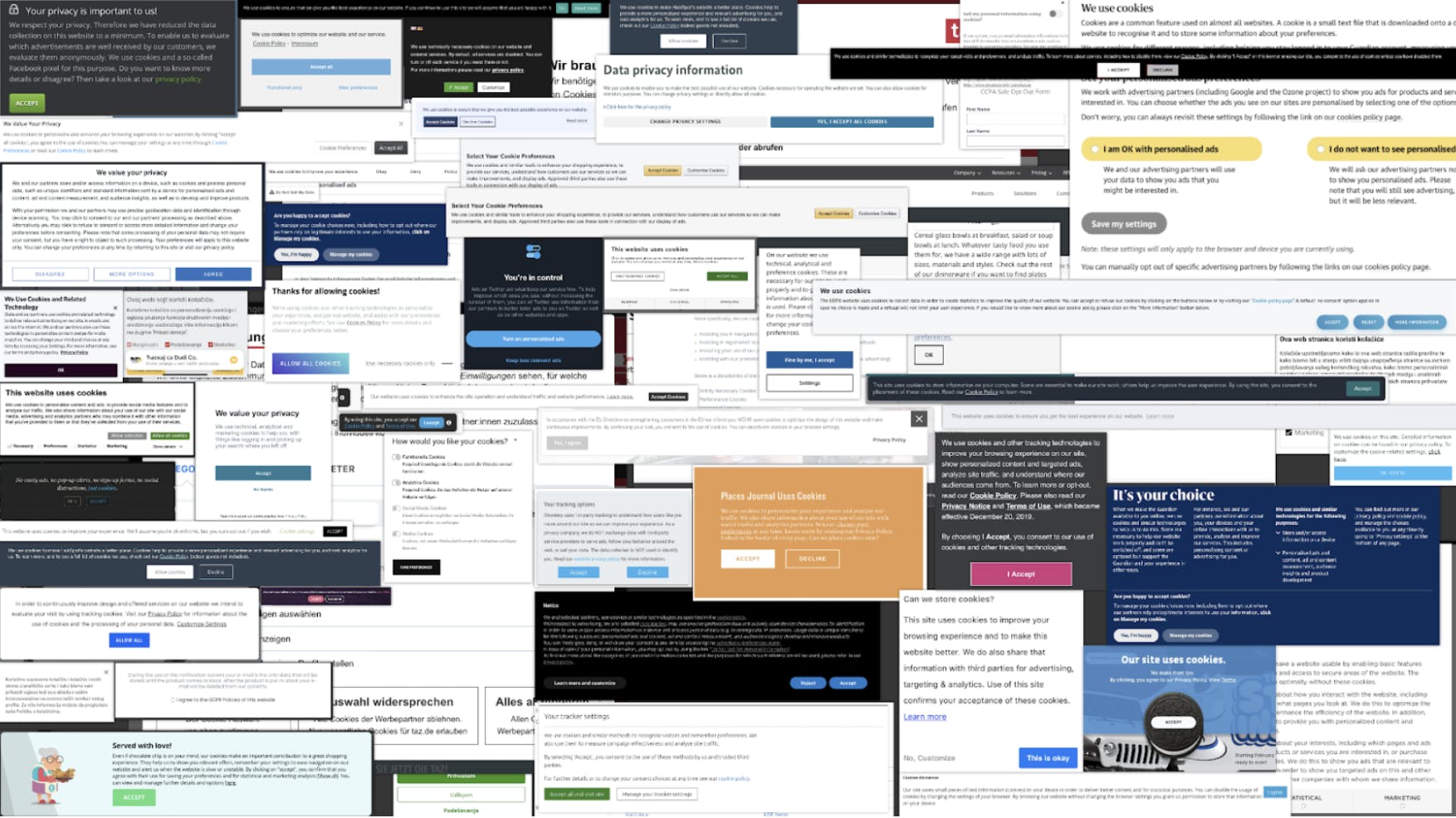 Source: Practical UX - Cookie Diabetes and Consent Fatigue
Imagine if you were a restaurant and your customers default to giving you 5 star reviews because otherwise, they wouldn't get their food. These reviews wouldn't accurately reflect what your customers actually think of your food so, how would it help you improve as a business?
Consent Management Platforms: the solution to fight consent fatigue
Being compliant and having good consent UX is no longer a 'nice to have' today—but a necessity. 
Capgemini reports: "40% of global consumers will increase their spending at least by 20% if they receive data privacy and cybersecurity assurances."
This is why the way you handle your website visitors' personal data can make or break your business.
The thing is, managing consent is no easy feat due to three reasons: 
It's complicated
Companies need to first ask users to hand over personal information, clearly understand the purpose, and manage their preferences in a way that doesn't interrupt their website browsing experience. It's a challenge for many designers and the reason why so many companies struggle with it.
Time consuming
It's an overwhelming process to implement a complete consent management process because there are different parts and stakeholders to work with. From understanding all of the legal obligations to implementing a system that satisfies your users and different departments, there will be a lot of back and forth.
Delicate and sensitive
Last but not least, handling people's personal information is always a touchy subject. As a company, you need to be extra sensitive to your users' needs while ensuring that you're clearly communicating what you're doing with their information.
This is not going to be an easy challenge, but it's where a consent management platform like Axeptio can help.
What is a consent management platform and why do you need one?
In a nutshell, a consent management platform (CMP) is a tool or technology that obtains and manages user consent to process their personal information. This type of tool can automate the consent process, helping websites get permissions to use cookies and store cookies, but allowing the end user to modify their preferences as they wish.
Basically, it's a 'set-it-and-forget-it' type of tool that helps you manage the entire compliance process. But the real reason why it's so worthwhile for businesses to implement one is because: "... it makes consent management processes smoother, easier, and more efficient." (Security AI)
What is the Axeptio Consent Management Platform?
Axeptio is a user-centered consent management solution. It allows you to comply with all requirements of the Cookie Law by:
Helping your users understand the types of personal information you collect, what you plan to do with them, and how they can manage their preferences
Obtaining and saving explicit consent 
Preventively blocking scripts before obtaining consent
Keeping track of user consent and saving their consent settings
Being completely customizable to your branding, without compromising design aesthetics 
All this, plus we use adorable cookie characters! (because who can resist them?)
Axeptio: consent management simplified 
There is a common misconception that implementing a CMP needs to be a long and complicated process—it's quite the contrary with the right solution. Here are some of the key differences that make Axeptio stand out above the rest: 
User friendly 
Think you need a team of developers to implement Axeptio? Think again. You can set up our cookie widget in minutes simply by copying and pasting a snippet of code. No technical knowledge? No problem, because anyone can do it. 
User-centered
For us, consent is not only a matter of law, it's also a matter of empathizing with our users' experience. Instead of using long paragraphs full of legal jargon, we use a friendly and transparent tone, plus cute characters because we actually want your users to care about and understand their consent rights. What's more, we follow user-triggered events like a mouse scroll or a click on a button before asking for their consent.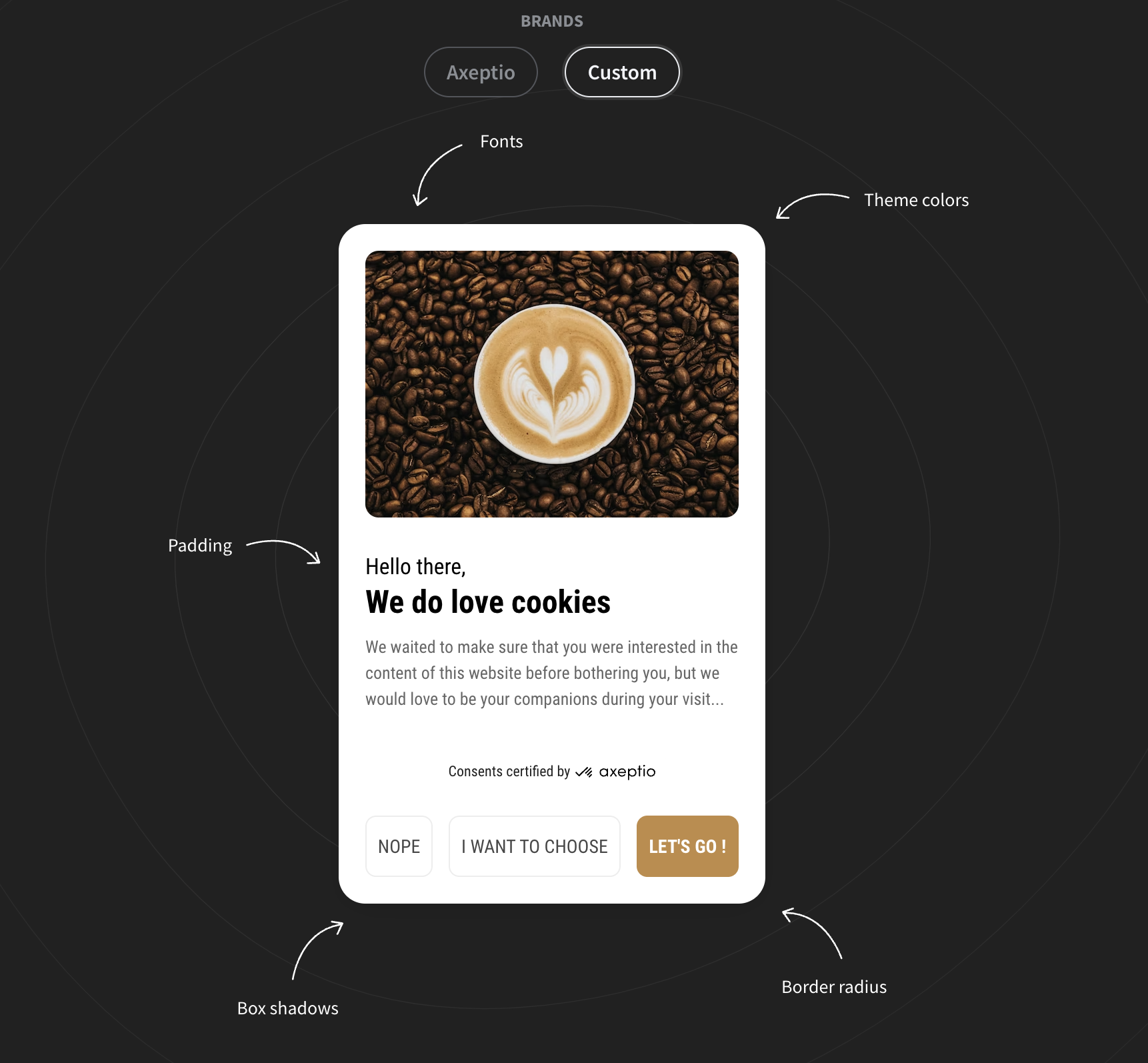 Sleek and customizable
No one said you had to compromise good design to be compliant. That's why we don't believe in a 'one-size-fits-all' cookie banner. You can fully customize your cookie banner according to your branding so the consent experience is seamless with the rest of your website.
Consent performance
Just because it's friendly, pretty, and sleek—doesn't mean it's not powerful! Our cookie solution gets ridiculously great opt-in rates (95%) because of how well all of the features we mentioned work together. We're on a mission to fight consent fatigue and to improve your opt-in rates organically. 
Sounds too good to be true? Try Axeptio out for yourself risk-free. Who knows, you may even end up saving a whole lot of time thanks to it. Then you'll have plenty to whip up some cookies. The real kind.