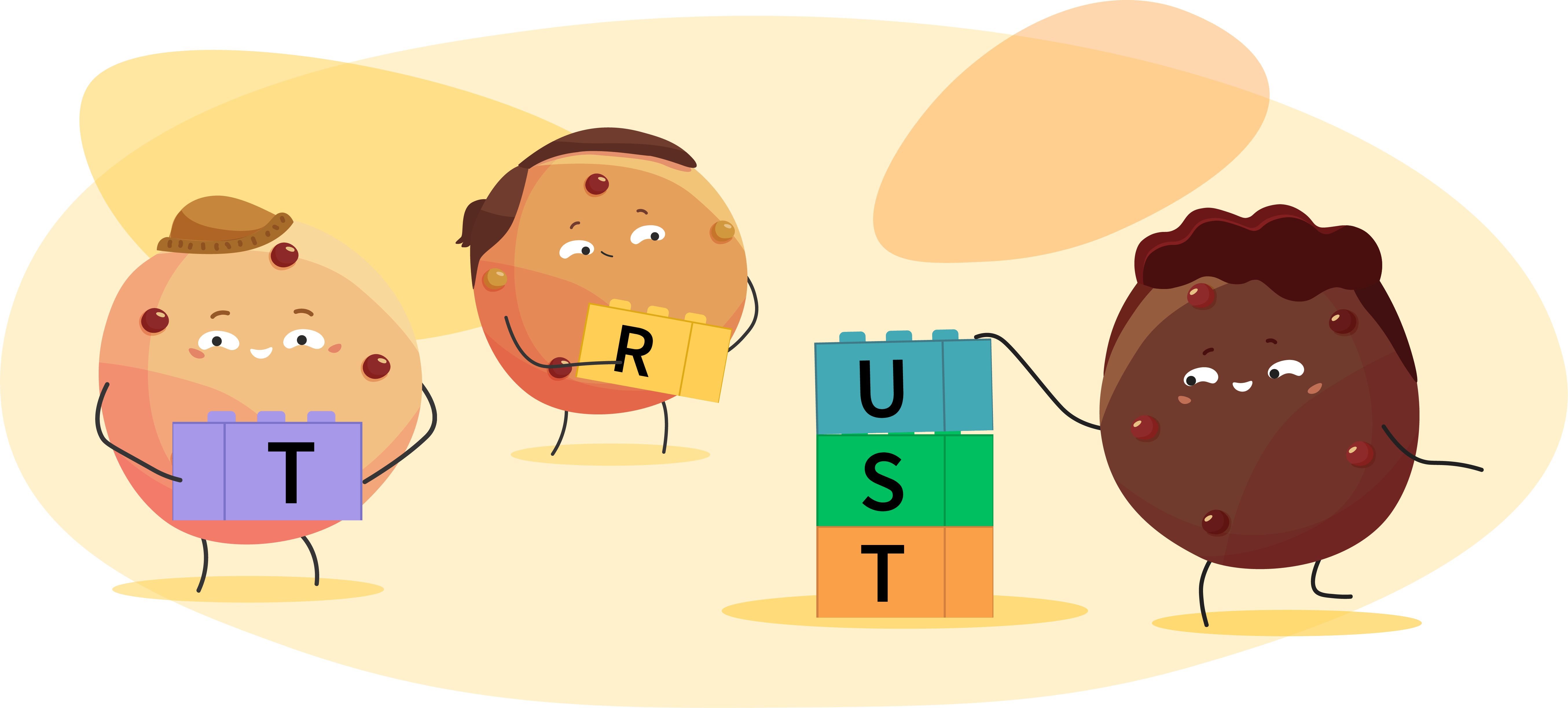 Cookie consent : how to build trust with your users ?
Cookie consent is an important part of your business, this article explains what it is and how to use it to build trust with your users.
The average person visits 130 web pages everyday.
Guess what is the very first thing they encounter on many of those web pages?
A cookie consent banner or popup.
That's a lot of cookie popups. 
Cookies are now a fundamental part of any website because they help companies collect user information in order to make their browsing experience more personalized.
They are also often the first interaction between a brand and its customers, playing a huge part in establishing consumer trust.
The problem is, people are becoming more and more skeptical about cookies and don't want to have their behavior tracked on the internet. So the way you inform and ask your visitors for consent — can make or break your business.
In this blog post, we'll explain why good cookie and consent management is vital for brand trust, as well as how to do this right.
Go ahead, take a big bite. You won't need a glass of milk for these cookies.
Cookies: what are they and how do they work?
Cookies are essentially a small data file that is sent by a website that you're visiting, to your browser. The information stored on them can include: 
Account login and passwords;
Your email address;
Your purchases;
Previously viewed items;
Your website preferences
This data is then stored on your browser, allowing the website to retrieve this information when you come back next time. 
It's like when your favorite barista at Starbucks remembers your exact order without you having to tell them. Love it.
And the point of all this: so websites can provide you with a more intuitive and efficient browsing experience (Netflix, anyone?). 
That's just the gist of what cookies are. To truly understand how they work, and the different types that exist, check out our beginner's guide.
The law and cookies
Remember a time when we were able to visit websites and not be bombarded by annoying cookie popups? Let's talk about why they became a hot topic.
All of this 'cookie action' happened thanks to the passing of two data privacy laws in 2018: the GDPR and the CPPA. Suddenly, companies started panicking and everyone was racing to add 'accept cookies' banners plus updating their privacy policies. 
GDPR and cookies
The GDPR in a nutshell, was created to protect the handling and storing of individual's information online. 
It requires companies that process the personal data of EU citizens and residents "to have robust processes in place for handling and storing personal information." This means it's demanding strict rules for how businesses ask for and get consent.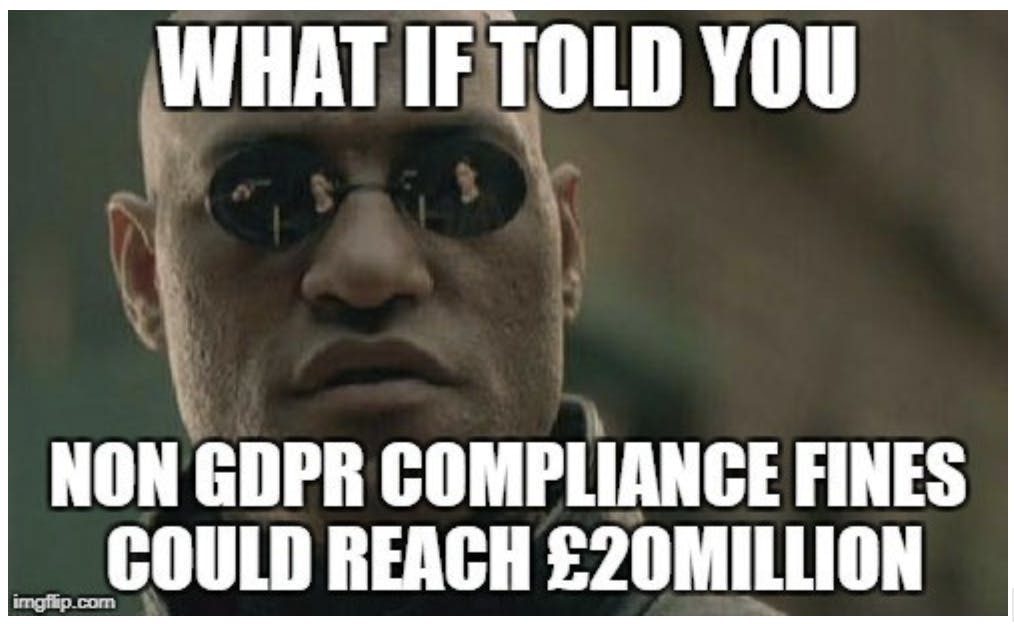 In other words, if your website has EU visitors and you're tracking their data without their consent or disclosing your intention, you could be charged with a hefty, million-dollar fine — no matter where you're based. OUCH.
The CCPA and cookies
Once the GDPR was introduced, the sunny state of California soon followed up with a privacy law of their own.
The CCPA was created to give California-based consumers more control over the personal information that businesses collect from them. 
Basically, if you're a global company who does business with both EU and California-based customers, both the GDPR and CCPA will likely affect you — so be sure to take both laws seriously. 
Here is a handy chart of both to help you break down the two :
Law

GDPR

CCPA

Who it applies to

Any company that processes, handles, or stores personal data from EU citizens.

Any for-profit businesses that do business in California and: 

Have a gross annual revenue of over $25M 
Buy, receive, or sell the personal information of 50K+ California residents 
Derive 50% or more of their annual revenue from selling California residents' personal information.

What it entails

Companies must obtain user consent prior to collecting personal data. They must also include in their data collection process for end users:

The right to be informed
The right of access
The right to rectification
The right to erasure
The right to restrict processing
The right to data portability
The right to object

Companies must include in their privacy policies information on consumers':

Right to Know about the information collected about them
Right to Delete information collected
Right to Opt-Out of Sale of their information
Right to Non-Discrimination for exercising their CCPA rights

Consequences of non-compliance

fine of up to €20 million
or 4% of the firm's worldwide annual revenue from the preceding financial year, whichever amount is higher

up to $7500 per individual violation, and consumers have also the right to sue businesses for damages (clarip.com)
Essentially, if you have a proper cookie consent popup, a transparent privacy policy, and a solid consent management process, you should have all your bases covered for both laws.
The first step to take towards consent management? To make sure you have implemented a clear, simple way to obtain user consent to use cookies.
What does it mean to consent to cookies?
Getting cookie consent is often the first brand-user interaction that takes place on your website. 
Ideally, a user lands on your website, a consent management platform (CMP) asks them if they would consent to the website using cookies to collect their personal information (also explaining why), and the user has an explicit call to action (usually in the form of a button) to give their consent.
As we mentioned in this blog post, a good analogy is like comparing it to getting a ticket at a coat check for your coat.
Consent, brand trust, and cookies
"A consumer's opinion of a brand, on which trust can be built, begins the first time they land on a webpage or open an app and see a cookie notice."(Trust Arc)
Translation: first impressions matter, especially between a brand and a customer  — so you have to make it count.
Imagine how you would feel if you went on a first date with someone, and they shared your personal information and your behavior with other people without telling you?
Nowadays, the way you manage consent and present the process to your customers is absolutely vital in order to gain their trust.
Not convinced yet? What if we told you that 88% of consumers said they would likely "switch brands if an organization sells their data to another company without authorization."?
Do we have your attention now?
Consent and privacy compliance is no sexy subject — we'll be the first to tell you.
But it is no longer just the law but expected from customers, it's now becoming a metric of brand reputation:
"The first step is to be more transparent with people about how their data is being collected, used, and shared, as well as their rights around that data. Every piece of a brand's data management approach needs to put consumers' interests first. In the age of greater customer choice, that's not just good ethics, it's good business." (CIO.com).
So does that mean I need a cookie consent notice and policy on my website?
If you're a business with an online presence that uses cookies to collect information from EU citizens or California residents, the answer is yes.
How do I manage cookie consent on my website?
By now you know two things:
That you need to implement a clear, solid process to manage cookie consent on your website
The way you manage cookie consent in order to be compliant is vital to your business's reputation and customer trust
The next step? Making your consent management process easy but effective. 
What is required for cookie consent?
In order to obtain consent, users first need to be informed of what they are giving consent to and why. Then, they need to be able to give consent explicitly.
This usually looks like: 
having a clearly visible cookie banner or notice upon the visitor's first time on your website
providing a link to a your cookie policy with more details
blocking all non-exempt cookies from running until after consent is obtained
collecting their consent via an explicit opt-in call to action
Why is it important to get cookie consent right?
As we mentioned earlier, good consent management plays a huge part in gaining your customers trust. 
But another important reason? Users are suffering from consent fatigue, which is when internet users become desensitized to cookie consent popups, ignoring them altogether.
This is no bueno for two main reasons:
Some users will refuse your cookies without giving it any thought
Others will close the cookie banner as quickly as possible and to continue their journey on your site.
This may cause brands to add an 'Accept All' button on their cookie banner, so their cookie opt-in rate does not continue to decline. 
But this isn't a real solution either: wouldn't you rather focus on users who are genuinely interested in your brand's offer and give you authentic consent, motivated by true brand interest? A quick, generic solution just won't do.
Enter: Consent Management Platforms. 
What are Consent Management Platforms? Should I use one?
A consent management platform (CMP) is a tool used by companies to legally process and manage a user's consent choices for sharing their information. This includes using their personal data for personalizing content, email marketing, analytics, retargeting, or behavior-based advertising.
Your website will need to use one in order to collect user consent prior to doing anything with a visitor's information. 
But the real benefit of using a CMP? It helps make your consent management process effective, efficient, all the while being compliant. Now that's a win-win-win.
How to use Axeptio to manage consent like a pro
So now that you're considering using a CMP, you should know this: they are a dime a dozen. 
We'll talk about how to choose the right tool for you in a future post, but for now you should approach your website's cookie consent experience by putting yourself in your visitor's shoes. 
How would you feel if you landed on a website with an annoying cookie popup that is sketchy looking or full of technical jargon, which asks you to 'Accept All' and give up your personal information? No thanks.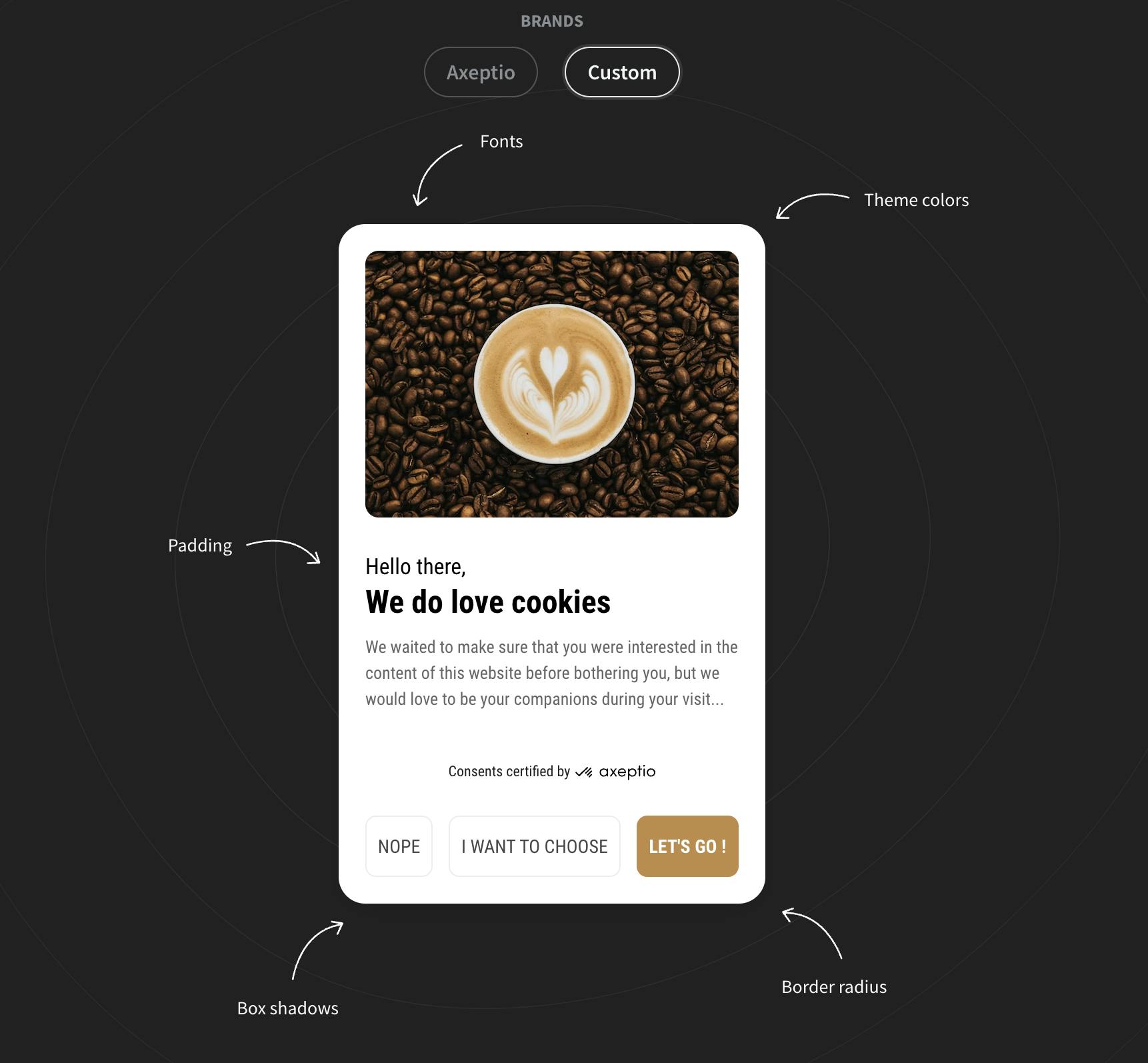 That's exactly why we designed our powerful cookie widget with three principles in mind: 
Friendly and fun - we make the consent request experience conversational and warm, so your visitors feel welcome and want to engage.
Sleek - our cookies widget is completely customizable and designed to work seamlessly with your brand, so it looks and feels great. 
Respectful - we don't rush the consent experience, or block the site until we get the user's consent. We wait until they signal to us: "Yes, I do!"
All of this so you'll be able to implement cookie banners that your visitors actually want to see.
Are you ready to dive into a world of better consent management? Check it out for yourself risk-free.