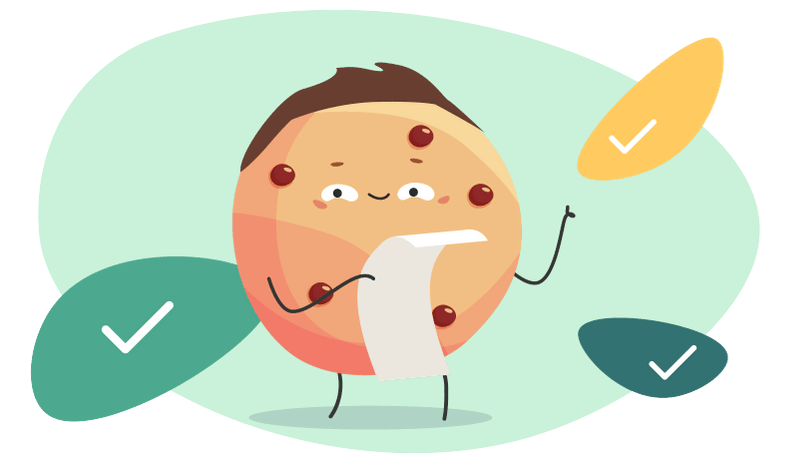 The ultimate infographic for optimizing your opt-in cookie rate
Do you need to regain opt-in, to improve your cookie acceptance? We're sharing you our best tips to guarantee a user-friendly experience, no dark pattern included. Today's product news is an infographic.
Regain opt-in without any dark pattern, yes we can
This is it! You're now ok with your cookies:
You've read the ICO/CNIL guidelines on GDPR;
You're using a CMP (maybe Axeptio's?) on your website;
You've set up all of your cookies and are collecting consent.
But now, you are in a pickle... You want to know how many users are saying « yes » to your cookies and... you find that the acceptance rate is terribly low.
Some users tend to refuse cookies without a second thought;
Others don't interact with your tool and close the cookie banner as quickly as possible and to continue their journey on your site.
Maybe you want to boost your opt-in rate, with the risk of falling into dark patterns.
We know you want to boost your opt-in rate and that it might be tempting to impose an "Accept All" button to your website visitors.
However, collecting personal data is not an end in itself. How about focusing on users who are genuinely interested in what you are offering and for whom giving consent will translate into a real act of commitment to your brand.
Axeptio's mission is to build a user-driven experience around the use of cookies. You can stick to the traditional popup display when your website loads, but add personalisation and details. The goal is to give as much transparency and information as possible to your audience about the cookies they agree to receive.
You want your user to choose his own journey on your website and accept the cookies he really needs. By letting the user decide, enabling him/her to change their mind at any time, and being transparent… you'll gain trust and loyalty to your brand.
This method will apply to the following type of cookies:
ones that are essential for activating additional functionalities such as access to a video or to the chat function online.
ones that are necessary for proper marketing feature activations such as retargeting or showing sponsored recommendations (affiliation).
Ok,enough chit-chat, here is our recipe for optimizing your opt-ins. Have a coffee and a cookie, enjoy our infographic.

‍