1 - What is Axeptio?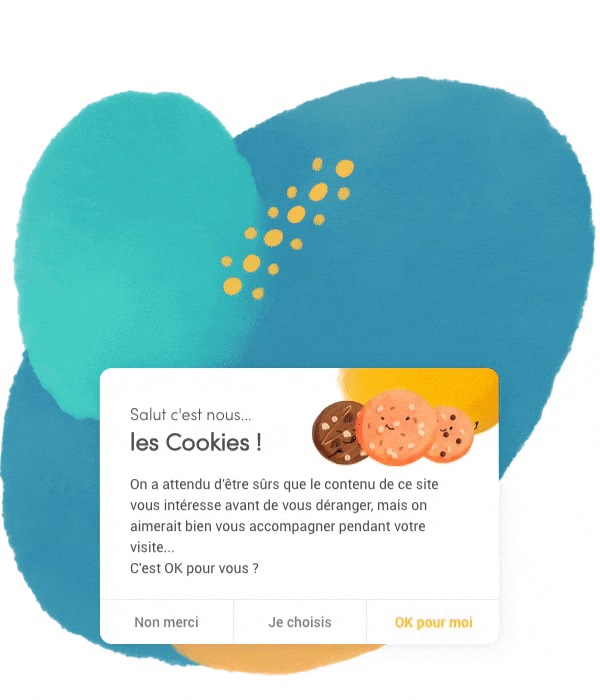 a. Consent Collection Software
Axeptio is the name of the software that will enable you toconfigure Cookies and obtain the consent of those you wish tocollect the data from while complying with the law in force ✪ (including the GDPR, the e-Privacy Directive, the January6, 1978statute, etc.).
b. Commercial exploitation
With Axeptio, the collected data may therefore be legally processed for commercial use.
Please note:
A simple "yes" is insufficient to collect data! The GDPR requires that the consent be freely given, specific, informed, and unambiguous, through a clear and positive declaration oract. Axeptio enables you to easily comply with these legal requirements
2 - Who may subscribe to Axeptio?
a. Professionals and associations
Axeptio is reserved for professionals and organizations.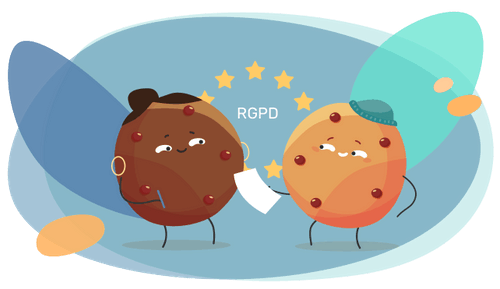 b. Waiver of consumer rights
‍If you subscribe to Axeptio, you waive the right to rely on any consumer rightsregulations.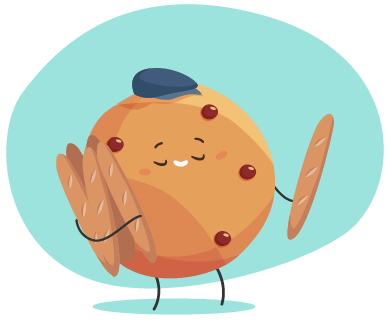 3 - What is the objective of these General Terms of Use?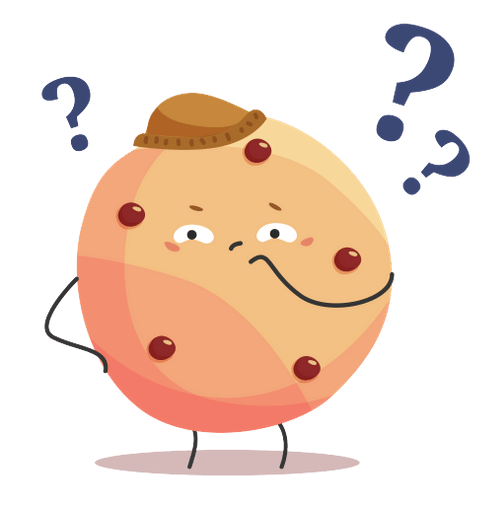 a. General Terms of Use
The General Terms of Use constitute a contract you enter into with us to be able to useAxeptio: they set the obligations with which the parties must comply to use Axeptio.
b. Annexes
Schedules may be added on based on your needs.
4 - What is the meaning of "SAAS mode software?"
a. SAAS
Axeptiois offered in a "software as a service" mode (or "SAAS"), i.e. it is hosted remotely and not on your computer. Axeptio may therefore evolve in a flexible manner, over time, because updates are issued remotely at the same time for all users, without your being required to do anything whatsoever.

b. Evolution information
An advance notice is sent to all users in the event of major software update of Axeptio.
5 - How to subscribe to Axeptio?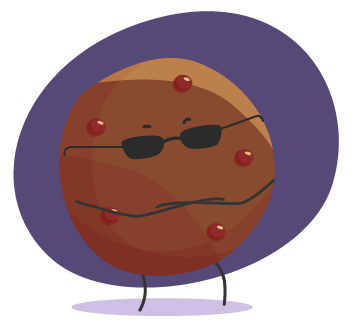 a. Limited access
Not everyone can use Axeptio.
b. Refusal possible
Your subscription application may be refused if, for example, your website promotes violence or intolerance. Your activities must therefore comply with standards of public order and decency.
c. Timestamp
Axeptio can indicate precisely when consent is given: it is called time-stamping. In order to be able to rely on the operations with which to reconcile the consent and those giving their consent, your information must be accurate and sincere.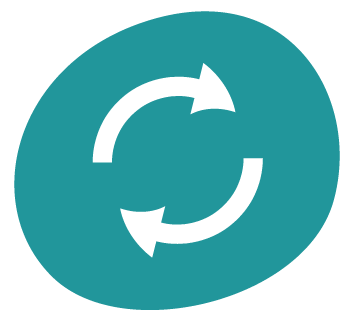 d. Change of information
‍If such information there after changes, you must update it.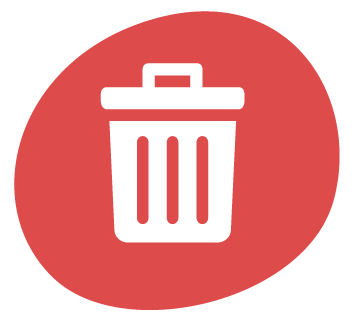 e. Account deletion authorized
If you provide false information, we are authorized to delete your account.
6 - What are my user rights?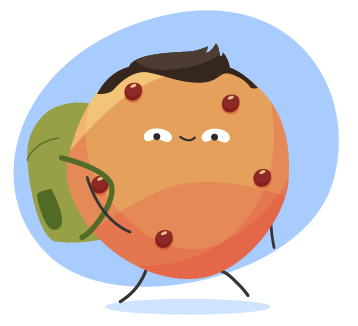 a. Right of use
You have the right to use Axeptio on a worldwide basis during theentire term of your subscription. ✪
Please note:
The License is a dismemberment of the intellectual property rights held by Agilitation. It is the legal tool used to lease the right to use the software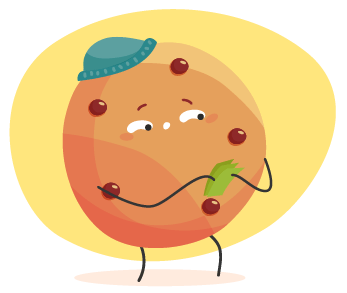 b. License owner
Unless provided otherwise, the license holder must pay for thesubscription.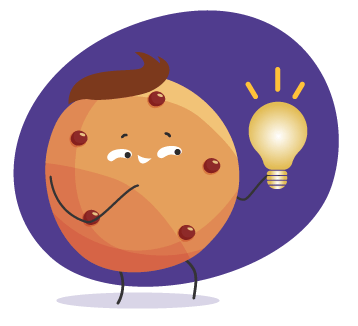 c. 100% original solution
‍Our solution is 100% original: we offer a full warranty that Axeptio isnot counterfeit software and that you can use it on a commercialbasis: we offer you a full warranty in the event we fail to do so
7 - What are the restrictions?
a. Non exclusive
You do not have an exclusive right to use Axeptio.
b. No assignment or subletting of the subscription
Axeptio may be installed on your websites and applications, based on your subscription agreements, but you may not assign or sublicense your Axeptio subscription to a third party.
c. Axeptio must always be identifiable
Although Axeptio allows the use of large customized graphics, you shall not conceal or modify the visual elements that allow the identification of Axeptio's authorship, which should be identifiable at all times as the software's author.
8 - How is the proper operation of Axeptio maintained?
a. Maintenance
Agilitation is responsible for Axeptio's maintenance.
b. Corrective and evolutionary maintenance
"Corrective maintenance" is designed to ensure the normal operation of the softwareby correcting any future malfunctions. "Evolving maintenance" is designed to improve Axeptio's functionalities or to develop new ones.
c. Remote interventions
The correction of anomalies is done through remote interventions.
d. Corrections subject to the T & Cs
All corrections and updates of Axeptio are subject to the General Terms of Use.
e. Smart interventions
Axeptio operations may be disrupted to enable required interventions related to the proper operation or the update of the software. To the extent possible, such interventions shall be carried out on days and at times which do not affect Users' activities.
f. Intervention information
Should any intervention be planned, you will be informed thereof.
g. No liability
By agreeing to the Terms of Use, you waive the right to hold Agilitation liable for any future consequences resulting from Axeptio's unavailability during the periods of time required for its updates and/or improvements.
h. No tariff discount
‍No discount shall be granted in connection with such interventions.
9 - Liability Limitations
a. Repair of direct and foreseeable damage
If you agree to the General Terms of Use and can show that we committed an error during the term of your Contract, you hereby waive the right to claim from Agilitation more than the remedy which will be applied to repair the financial consequences of thedirect and foreseeable damages caused by our error.
b. Waiver of indirect losses
By agreeing to the General Terms of Use, you hereby waive the right to request that Agilitation repair any kind of indirect or unforeseeable damages.
c. Liability limited to the last year of subscription
Furthermore, except for typical violations of our contractual obligations toward you, you hereby agree that the amount of AGILITATION's liability shall not exceed the reimbursement amount of the last annual subscription you paid for or, in the event theloss is assumed by our insurer, such liability shall be limited to the compensation amount paid by the insurer.
d. You are solely responsible for your login details
By agreeing to the General Terms of Use, you agree to be solely liable for damages suffered as a result of the fraudulent or malicious use of your identifiers.
e. One year limit
No legal action may be undertaken by one party against the other more than one (1) yearafter the onset of the dispute.
10 - Full exemption of liability
a. Force majeure
Neither party to the Contract shall be held liable if it has breached its obligations due to a Force Majeure event.
b. Liability excluded
Agilitation shall not be held liable in any way whatsoever in the following cases:
In the event of interruptions and/or slowdowns of the networks used to operateAxeptio.
In the event of breakdowns affecting Axeptio's host servers.
In the event uses fail to comply with its destination or documentation.
In the event you modify Axeptio or attempt to do so, either directly or through athird party.
In the event of a breach of your contract obligations.
In the event of deterioration due to a Force Majeure event or an improper useof the software.
In the event of the use of Axeptio for purposes contrary to internationalagreements and/or laws and/or regulations.
In the event of the implementation or attempted implementation within Axeptioof any third-party software package, software program or operating system not approved by Agilitation.
In the event of the use of incompatible terminals.
In the event of the failure of electronic communication networks.
In the event of a wilful act of deterioration, a malicious attack or an act of sabotage.
11 - Processing Liability
a. Personal data
Agilitation does not process personal data via Axeptio.
b.
By agreeing to the General Terms of Use, you acknowledge that you are solely liablefor the processing of personal data within the meaning of the GDPR.
c. Protection of personal data
Agilitation may need to collect personal data in connection with the signing of these General Terms of Use. Agilitation takes all required steps to ensure the protection, confidentiality and security of such data when they are transmitted in compliance with applicable legal dispositions, including but not limited to, in France, the provisions of sections 34 and 35 of the Informatique et Libertés law No. 78-17 of January 6, 1978, asamended.
d. Current regulations
Agilitation agrees to comply with the regulations in force in the State where theCustomer's entity is located, as well as in the State where such data will be stored.
‍e. Access to limited personal data
Agilitation limits access to personal data to specifically identified people and providesincreased protection against any non-compliant use.
f. Privacy Policy
‍With respect to data collected in connection with the General Terms of Use, Agilitationshall   comply   with   the   Confidentiality   Policy   accessible   online   on its website: www.axeptio.eu
g. Subcontracting
Any request for the processing (subcontracting) of the data shall be agreed upon byentering into a specific processing (subcontracting) agreement in compliance witharticle 28 of the GDPR.
12 - Payment of subscription
a. Billing
Use of the software is invoiced as indicated on the website under "Pricing."
b. Non-payment
‍In the event of the User's failure to pay within the agreed-upon deadline, AGILITATIONshall charge the User late fees equal to 3% of the legal interest rate, without therequirement of a formal notice (section L441-6 of the Commerce Code).
c. Non-payment of an invoice
‍Failure for the User to pay an invoice by its expiration date shall make all amountsowing immediately due and payable.
d. Indemnity
The User may, in addition, be required to pay a lump sum recovery fee to AGILITATIONin the event of a payment delay, in compliance with section 121-II of Statute No. 2012-387 of March 22,2012, set at 40€ by Decree No. 2012-1115 of October 2, 2012. Eachyear on January 1st, the rates may be adjusted, based on the SYNTEC Index.
13 - Regarding the compliance of your structure with the GDPR.
a. What Axeptio manages
Axeptio enables you to easily ensure:
The legal compliance of cookies used on your website or your applications.
The legal compliance of consents obtained for the collection of data.
b. What Axeptio does not manage
Axeptio, however, does not manage the complete upgrading of your structure in all theother areas covered by the GDPR (management of personal data registration cards,designation of a DPO, etc.).
14 - Updating the General Terms of Use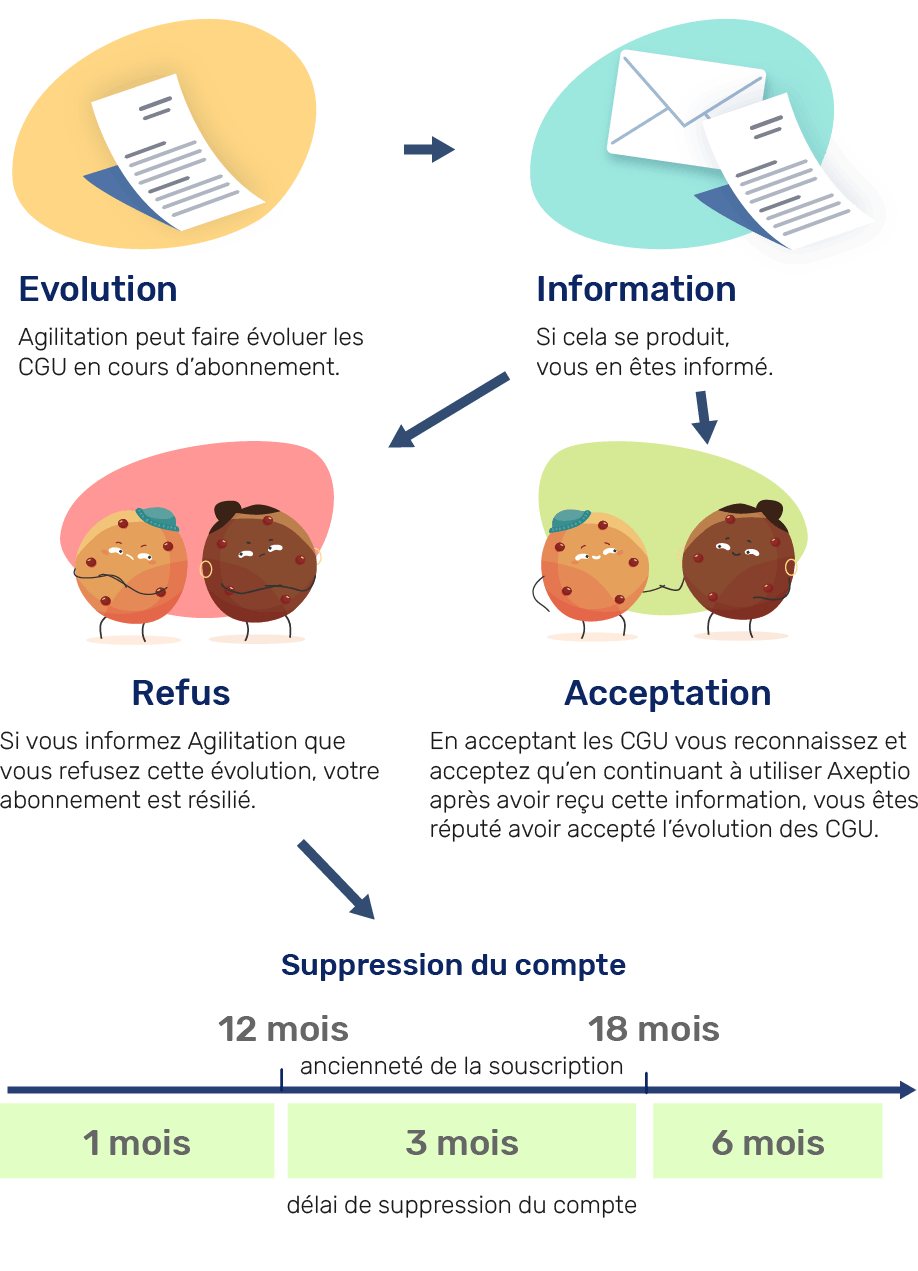 a. Evolution
Agilitation may update the General Terms of Use during your subscription.
b. Information
If this happens, you will be notified.
c. Acceptation
By   agreeing   to   the   General   Terms   of   Use,   you   acknowledge   and   agree   that,   bycontinuing to use Axeptio after having received such notification, you will be deemedto have agreed to the updated General Terms of Use.
d. Refusal
‍If   you   inform   Agilitation   that   you   reject   such   updates,   your   subscription   will   becancelled.
e. Account deletion
The deadline within which your account will be deleted will be based on the length ofyour subscription to Axeptio:
The account will be deleted within one (1) month for any subscriptionequal to or less than twelve (12) months
The account will be deleted within three (3) months for any subscription ofmore than twelve (12) months but less than or equal to eighteen (18) months.
The account will be deleted within six (6) months for any subscription of more than eighteen (18) months.
f. Refund
‍In   such   a   case,   Agilitation   will   reimburse   you   the   amount   corresponding   to   there maining subscription fee already paid for but unused, on a prorated basis (if, for example, you have paid for 12 months, have used the software for 2 months and then cancel, we will reimburse you for 10 months)
15 - Contract termination based on failure
a. Termination in case of fault
In the event of failure on the part of the User or of Agilitation, the contract may beterminated in compliance with the graphic hereunder: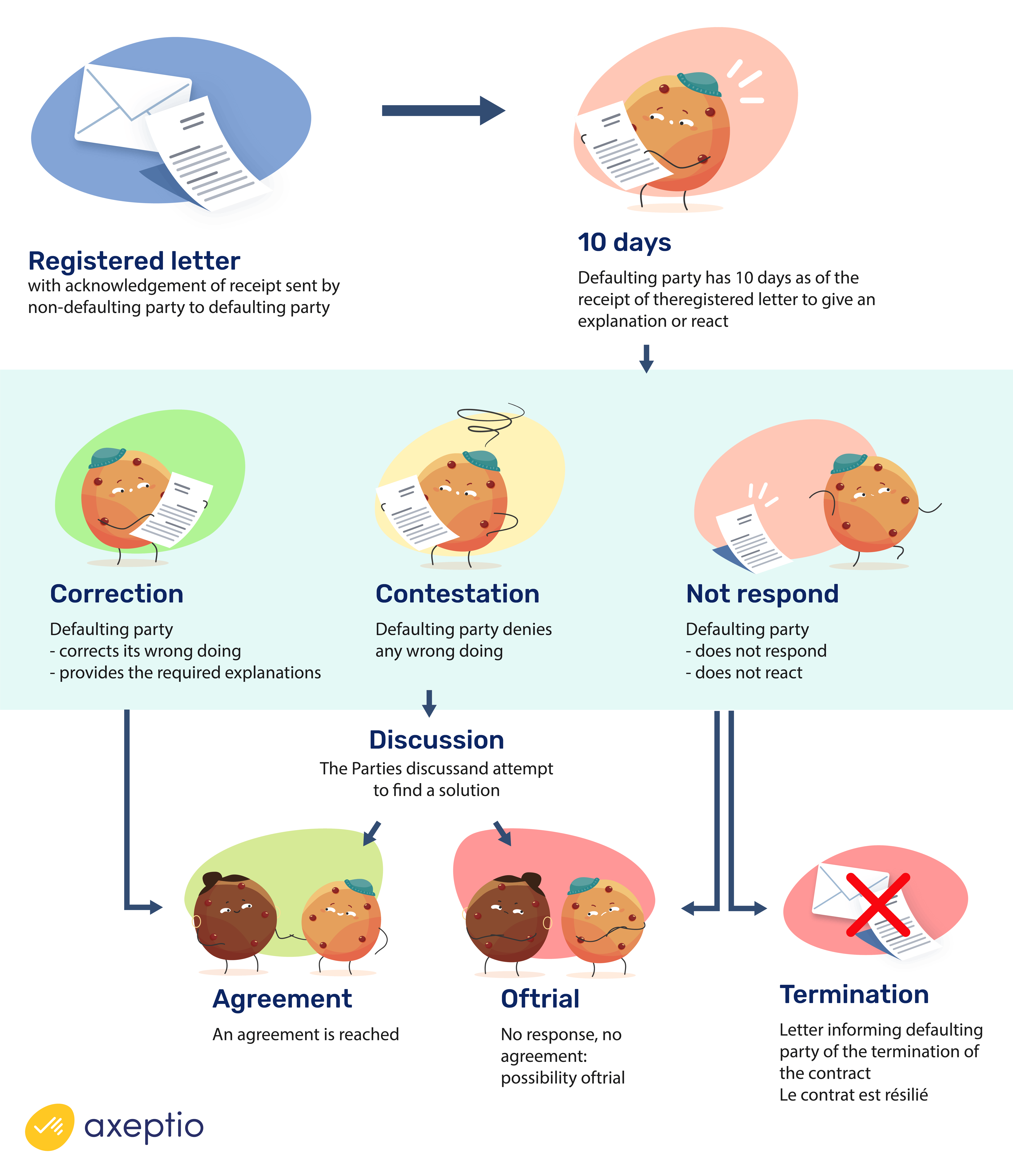 b. Formal notice
Should a Party breach its obligations, the other Party may send a formal demand toremedy such breach by registered mail, with acknowledgement of receipt, specifyingthe nature of the breach and the deadline within which it must be remedied.
c. No response within 10 days = termination
Should the defaulting Party fail to bring such remedy within ten (10) days after theformal demand has been sent, the non-defaulting Party may then, unilaterally andautomatically, avail itself of the termination of contract remedy, to the detriment ofthe other Party.
d. Right of subsequent termination
If the non-defaulting Party does not exercise its unilateral termination right in any ofthe cases provided under the General Terms of Use, it shall not be deemed to waivethe exercise of such right in the future.
e. Other right of action
The exercise of the termination right by either Party in the cases provided hereunderdoes not prejudice their respective right to institute an action or bring proceedingsthey deem useful, nor to claim remedies before a court of competent jurisdiction fordamages claimed.
16 - Miscellaneous
a. Mail = proof
Exchanges of e-mail between the parties constitute valid evidence.
b. Any exchange can be kept
All technical information regarding the software, as well as electronic exchanges of anytype between the parties (e-mails, internal messages to services, etc.) may be stored andarchived by each of the parties for evidentiary purposes.
c. Validity of obligations
The invalidity of any provision of the Contract does not affect the validity of its otherobligations. The parties shall negotiate the required replacement provisions.
d. Assurance
Agilitation   has   taken   out   an   insurance   policy   from   a   reputedly   solvent   insurance company, which covers all tangible and intangible damages resulting from the delivery ofservices by its staff or collaborators.
e. Commercial communication
By agreeing to these General Terms of Use, you authorize Agilitation to refer to your useof Axeptio in its marketing communications.
17 - Applicable Law
a. The Contract is subject to French law.
The Contract shall be construed under  French Law. All judicial proceedings shall takeplace within the jurisdiction of the  Montpellier Court of Appeal (proceedings regardingintellectual   property   rights   shall   take   place   before   the   Court   of   Appeal   of   Aix-en-Provence).
b. In case of different
Except in cases of serious wrongdoing justifying termination of the Contract without anyrequest   for   corrective   measures,   the   parties   shall   attempt   to   reach   an   out-of-courtsettlement in the event of a dispute between them.
c. 30 clear days
Should the parties be unable to reach a settlement within thirty (30) calendar daysfollowing the attempt to settle out of court, they shall recover their right to take action.
18 - Force majeure
a. Non-performance in the event of force majeure
‍Neither Party shall be liable for failure to perform its obligations if and to the extent suchfailure results directly from a Force Majeure event.
b. Cessation of force majeure
‍The Party who is a victim of a Force Majeure event shall notify the other Party of thisevent and of the end thereof by any means available and as soon as possible.
c. Duration of non-performance
The parties shall review together the remedial measures to be taken in order to decrease the consequences of the Force Majeure event.

Obligations affected by the Force Majeure event shall be suspended for as long as thesituation lasts.
d. Termination of the contract
Should the Force Majeure event last longer than fifteen (15) consecutive calendar days,the Party to whom the obligations are owed may terminate the Contract by immediatelysending a letter by registered letter mail with acknowledgement of receipt. Neither Partymay claim compensation for this termination from the other Party.
19 - Translation of the General Terms of Use
a. Other languages
The General Terms of Use may be translated from French into other languages.
b. Accessibility
Agilitation shall ensure that the General Terms of Use drafted in French are always accessible.
c. Contradictions
In the event of a contradiction between the French version of the General Terms of Use and the version there of in another language, the French version shall prevail.