Consents are mostly useful for cookies, so useful for marketers
How did you experience with GDPR and other privacy laws ?
We experienced it well as we already comply with the very serious legislation of the AMF (Autorité des Marchés Financiers).
Regarding the consent management, we were a bit late but using Axeptio made it quite simple
How were things internally ? Who has dealt with the subject?
Someone from an agency working on our SEO alerted us on the fact that our websites did not integrate consent management. He advised us to use Axeptio on this matter. The chief marketing officer managed the licence registration. And the agencies in charge of the different website handled the technical implementation.
We often say that "collecting consent" is the most critical part of the GDPR.  Do you agree with that?
I don't really agree when tools like Axeptio exist. It is so easy to use that it is really not a big issue. I would say that for example update of general terms and conditions of use are a bigger matter.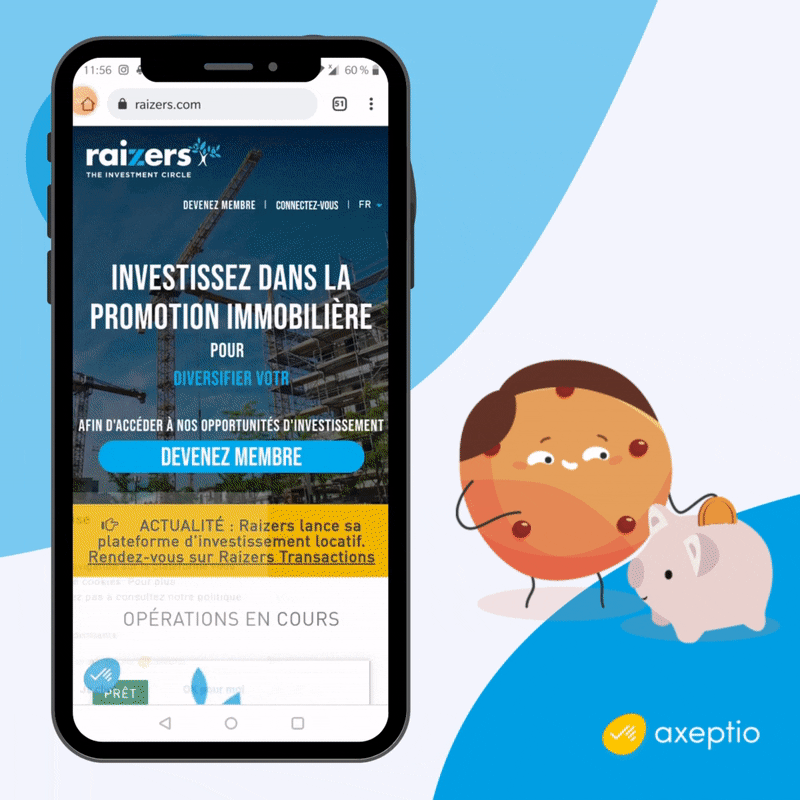 Do you thinkit is essential to guarantee the authenticity and traceability ofconsents to your users?
Yes, even if most of users don't really look into it and "accept it all" on the websites. For me, consents are mostly useful for cookies, so useful for marketers.
What did you like the most about Axeptio?
Simplicity for someone with no technical skills.
Last but not least, it's time for our NPS : Would you be willing to recommend Axeptio to your friends (BtoB of course)?
10

À propos
Raizers est une plateforme de crowdinvesting permettant aux investisseurs, professionnels et particuliers, d'investir directement dans des entreprises en prêt et en capital.